About Us
grafx2print.com is a one man shop + family. Established in 2006 after the company I worked for closed it's doors. Forcing the only option, going on a business venture , since my modo is failure is not an option!
Having over 18 years experience in design, signs, printing, & web, service is provided on a 1 on 1 basis guaranteeing your ideas will never be lost in translation. My over head is so low your projects can be produced with a lot less expense providing your business with quality work and lots of savings.
Take advantage of what I can offer today, help me help You! and I guarantee you will be pleased.
Our Product and Services
Templates Links
Business Booster
28 Aug 09

Special Package

Boost your business today with a special package to help improve your business, in recent cases up to 80% improvement on many industries.
» Learn More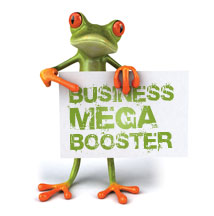 art@grafx2print.com
If you need more detail on the package deal email your questions we'll reply soon.